| | |
| --- | --- |
| Name: | 6,00-9 Armour L-6/10PR China TTF |
| Category: | Agricultural tyre |
| Manufacturer: | Armour |
| Season: | |
| Width: | 6 |
| Height: | |
| Rim diameter: | 9 |
| LI: | |
| SI: | |
| Fuel efficiency: | |
| External noise: | |
| External rolling: | |
QR Code
Agricultural tires
In the driving position of traktor tires the pattern filled in only 20%. At the 4x4 tractors , the tires must not be changed to free size.
PR (Ply Rating) values
It shows the loadability of tires. The bigger is the PR the higher the resolution against the outside effect. For heavy off-road work worth to choose the higher PR
Tire sructure
There are two different tire structures.
At diagonal tires the cord lines stand in 45 degrees with the basis line.
At the radial tires the body can be optimized for radial forces. The radial cords are in 90 degrees with basis line, so cords can take twice bigger forces than diagonal tires. Thus, radial tires have half number of ply than in diagonal tires. This way, the sidewall can be slimmer, which gives better cooling. The decrease of the plies' degrees increases the stability of tire at high speed.
The signs of tire structure: R means radial tire. This sign (-) or D letter means diagonal tire, B means bias belted.
6,00-9 Armour L-6/10PR China TTF
| | |
| --- | --- |
| About us | |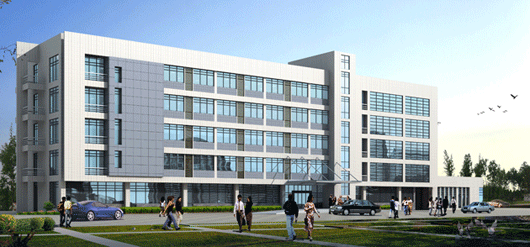 Xuzhou Xugong Tyres Co. Ltd (formerly Jiangsu Tyres Plant) was established in 1951, which has been designated by the former Ministry of Chemical Industry as the major tyres manufacturer in China. The annual sales is 3 billion yuan and export reaches 80 million U.S. Dollars. The annual manufacturing output is 3.2 million sets of bias tyres including Off-The-Road (OTR) tyres, Agriculture tyres, Industrial tyres, Solid tyres, Truck and light truck tyres, which form over four hundred sizes. As a large-scale enterprise, the company has more than 3,000 employees, including 410 technicists, and owns five production branch-plants, one rubber science research department, one central laboratory and one training center. Xugong has been qualified with ISO9001:2008, and was granted the certificate of DOT, ECE, and China Compulsory Certificate(3C). The products has become one of the leading poroducts in domestic market as well as in the United States, Western Europe, Australia, and South Africa etc.
Tyre label
Under the 1222/2009/EK regulation of the The European Parliament and Council, in the case of all tires* producted after June 2012 and sold within the EU, the tire or the place of sale must have a label from November 2012. On the left you can see the new EU label for this tire. It is very similar to the labels used on household appliances, for instance the labels on washing machines or dishwashers. For further informations about these notations you can visit this link. You can get informations about the new tire labeling regulations and the frequently asked questions from the European Tyre and Rubber Manufacturers Association (ETRMA).